We would love to hear from you!
We welcome you to share your experience with Instantly Zen! We would love to hear your feedback on our events, 1:1 Zen Sessions, and/or overall experience with the Instantly Zen 3-step process (form below).
We thank you for your kind support.
Namasté.
What our participants are saying:
YOU are the best part of Instantly Zen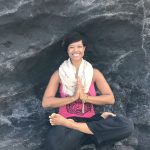 Thank you for your kind support for me and Instantly Zen! It is my great wish that the simple 3-step process will help you discover endless peace within. Namasté.
Selena Sage
Ponta do Sol, Cabo Verde
Efficient and impactful practice
I feel extremely blessed to be one of the first recipients of this groundbreaking work! Selena's methodology using a series of questions (not unlike her other work) leads you to clarity, resolution and gratitude.
Thank you Selena for allowing your gifts to transcend and impact the world!
Gigi Lucas
Jacksonville Beach, USA
Amazing, Transformative and Empowering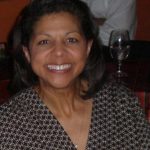 I had the blessing of being invited to a one-on-one spontaneous "Instantly Zen" session earlier today. I was amazed at the effectiveness of Selena Sage's guidance and expertise in making this singular session a profoundly transformative and enriching one for me. I now feel empowered to use these new tools to address day to day anxiety that I feel about ever changing issues that arise in my life. Her delivery is very calming and you can tell right away that she is skilled in her ability to get you to stay focused. The end result was extremely positive for me. I am grateful for the opportunity to experience Zen as a person who has not had any real exposure to this approach before today. It was refreshing and transformative! My God continue to bless you! Namaste!
Loretta Edelen
Austin, TX USA
Empowering and relaxing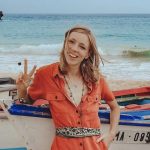 I had the chance to enjoy a spontaneous "Instantly Zen" session with Selena. In a very short time she managed to help me to see my concerns from a different perspective. It truly helped me to be less worried and live more in the now. Selena is truly amazing at making you instantly zen.
Paulina
Cape Verde / Luxembourg
---
Please add your review here: