We would love to hear from you!
We welcome you to share your experience with Instantly Zen! We would love to hear your feedback on our events, 1:1 Zen Sessions, and/or overall experience with the Instantly Zen 3-step process (form below).
We thank you for your kind support.
Namasté.
What our participants are saying:
YOU are the best part of Instantly Zen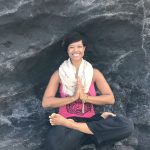 Thank you for your kind support for me and Instantly Zen! It is my great wish that the simple 3-step process will help you discover endless peace within. Namasté.
Selena Sage
Ponta do Sol, Cabo Verde
Efficient and impactful practice
I feel extremely blessed to be one of the first recipients of this groundbreaking work! Selena's methodology using a series of questions (not unlike her other work) leads you to clarity, resolution and gratitude.
Thank you Selena for allowing your gifts to transcend and impact the world!
Gigi Lucas
Jacksonville Beach, USA
Amazing, Transformative and Empowering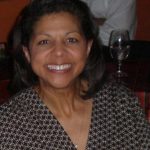 I had the blessing of being invited to a one-on-one spontaneous "Instantly Zen" session earlier today. I was amazed at the effectiveness of Selena Sage's guidance and expertise in making this singular session a profoundly transformative and enriching one for me. I now feel empowered to use these new tools to address day to day anxiety that I feel about ever changing issues that arise in my life. Her delivery is very calming and you can tell right away that she is skilled in her ability to get you to stay focused. The end result was extremely positive for me. I am grateful for the opportunity to experience Zen as a person who has not had any real exposure to this approach before today. It was refreshing and transformative! My God continue to bless you! Namaste!
Loretta Edelen
Austin, TX USA
Empowering and relaxing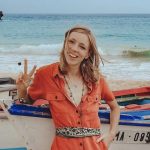 I had the chance to enjoy a spontaneous "Instantly Zen" session with Selena. In a very short time she managed to help me to see my concerns from a different perspective. It truly helped me to be less worried and live more in the now. Selena is truly amazing at making you instantly zen.
Paulina
Cape Verde / Luxembourg
Amazing Experience!
Instantly Zen was an amazing experience! I appreciated how Selena used a simple process to help us recognize our reactions to "unpleasant feelings" and overcome them. I have been thinking about the class since it ended and using it in my life.
C. F.
Austin, USA
Amazing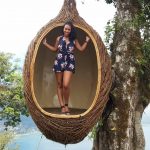 My session with Selena was so transformative. I felt so peaceful and clear minded after working with her. She helped me to detach from the very thing that was troubling me..I felt instant relief. Thank you Selena for your Zen guidance!
Kerra Strum
Baltimore, MD USA
Sem Palavras!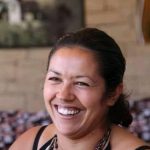 Eu fiz a minha primeira experiência com o Instantly Zen e adorei! É impressionante como a Selena consegui me levar até um lugar livre de todos os pensamentos e realizei que é possível sim se desapegar das problemas do cotidiano, simplesmente vendo as coisas na visão de um observador! Obrigada //
I had my first experience with Instantly Zen and I loved it! It is amazing how Selena managed to take me to a place free of all thoughts and realized that it is possible to detach from everyday problems, simply by seeing things in the eyes of an observer! Thanks
Henrietta Guddens
Paul Cabo Verde
Peaceful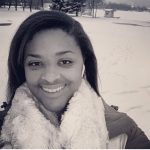 Great experience and helped to breakdown complex ideas into easy to understand practices. Five out of five stars and I will recommend Instantly Zen to my friends to attend.
Iris
Houston, Tx
Inspired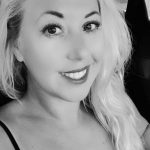 Last Sunday morning I finally made peace with something that had been been on my 'mind' for so long. Thank you so much for your guidance. I recommend this zen time to everyone.
Shannon Burns
Orange county
Effective Zen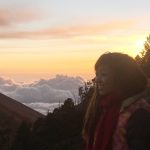 Selena's session took me by surprise how easily and quickly she led me to a place of detachment from my thoughts and a deep understanding that we are pure truth without the chatter in our minds. I felt refreshed afterwards. Selena's words are simple and yet instantly easy to digest. She has a gift of words and way of expression. It was a real treat to have met her.
Bonnie Yoon
Los Angeles, California
---
Please add your review here: